Новая книга Дона Нормана: "The Design of Future Things"
20 February 2007 | Alexander Sergeev | Психология
Дональд Норман на днях опубликовал черновой вариант содержания и две главы из своей новой книги "Design of Fututre Things".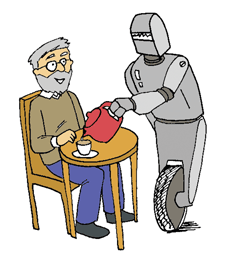 Книга будет опубликована в октябре 2007 года. Издатель - Basic Books (New York). Труд Нормана уже переводят на китайский, итальянский и корейский языки. Черновой вариант содержания:
Cautious cars and cantankerous kitchens: how machines take control (по ссылке - документ MS Word)
Servants of our machines
The psychology of people & machines
The role of automation
Natural interaction
Six rules for the design of smart things
The future of everyday things
Afterward: The Machine's Point of View. Afterward Excerpt: How to talk to people (по ссылке - документ pdf)
Источник информации: JND.org
Текст: Александр Сергеев
Liked this post?